Medical History
A 28-year-old male patient with vision loss in both eyes and difficulty in night vision was examined in our clinic.
Diabetes mellitus (-)
Systemic hypertension (+)
Family history (-)
Smoking (-)
Trauma (-)
Examination Findings
Best corrected visual acuity was 1/10 in the right eye 9/10 in the left eye. Intraocular pressure was 18 mmHg in both eyes. Anterior segment examination was unremarkable in both eyes. On fundus examination, bone spicules, retinal pigment epithelium and choriocapillaris atrophy were observed in both eyes in the midperiphery and periphery. Crystalline retinal deposits were seen in the inferior and nasal quadrants. A very large macular coloboma was seen in the right eye (Figure 1)
Electrophysiological testing
Full Field ERG: Decrease in scotopic and photopic response
EOG: Arden ratio 1.5 in both eyes
mfERG: P1 Amplitudes were decreased in all rings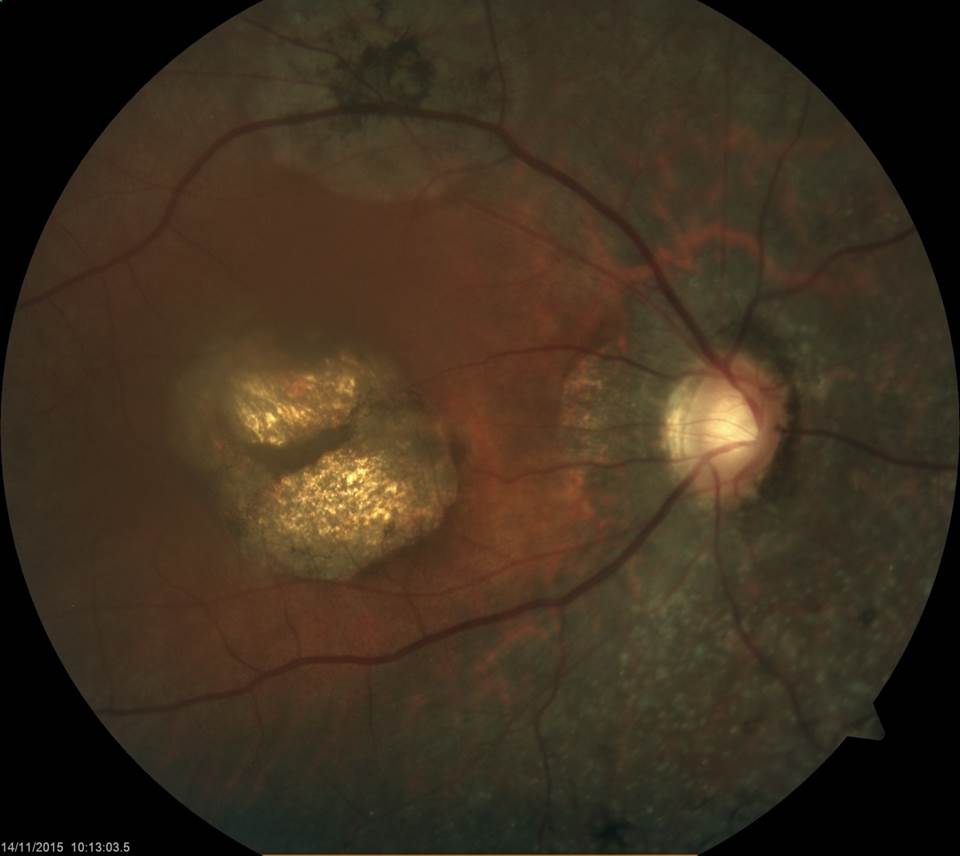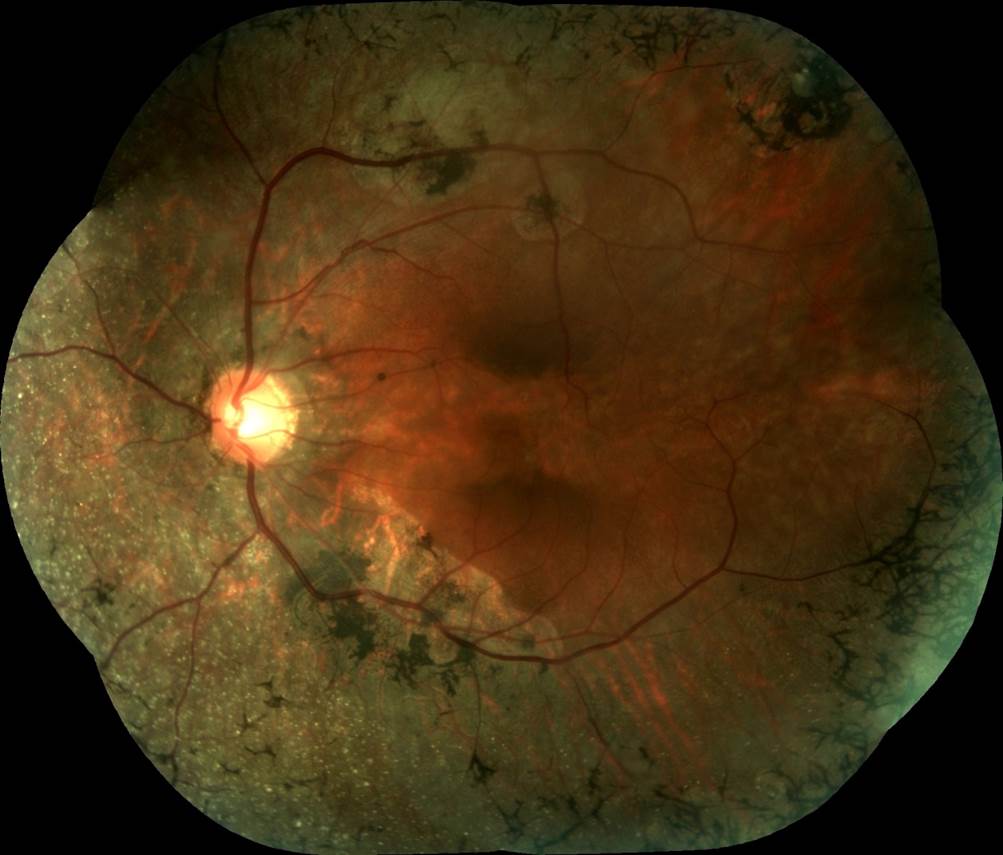 Infrared Reflectance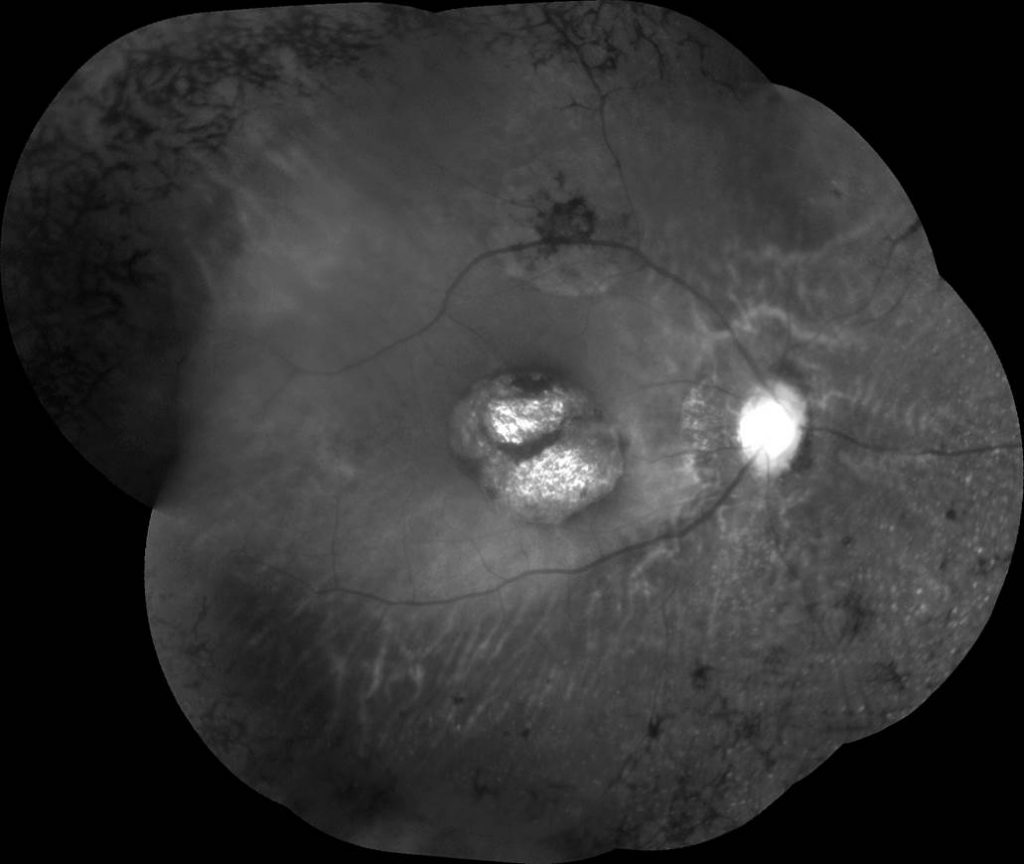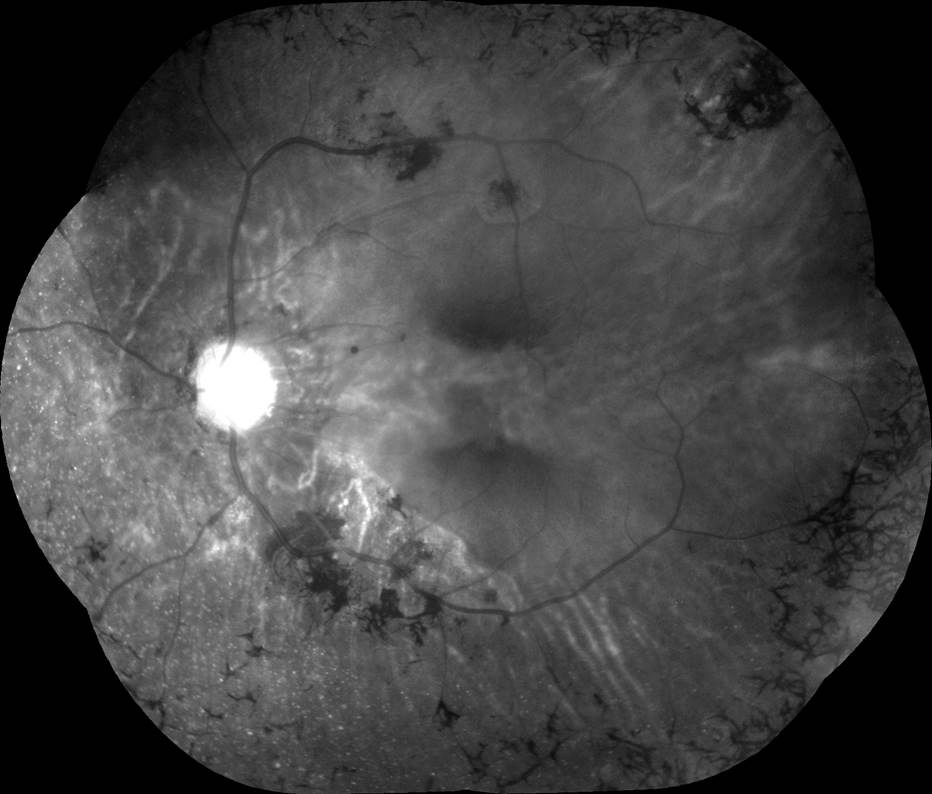 Fundus Autofluorescence
In the right eye, approximately 3 optic disc diameters hypoautofluorescence at the fovea and along the superior temporal vessel arcade, hyperautofluorescence within the temporal vessel arcades, and granular hyper and hypoautofluorescence in the midperiphere were noted. In the left eye, hyper and hypoautofluorescence was observed within the temporal vessel arcades, and hypoautofluorescence was noticeable outside the vessel arcade.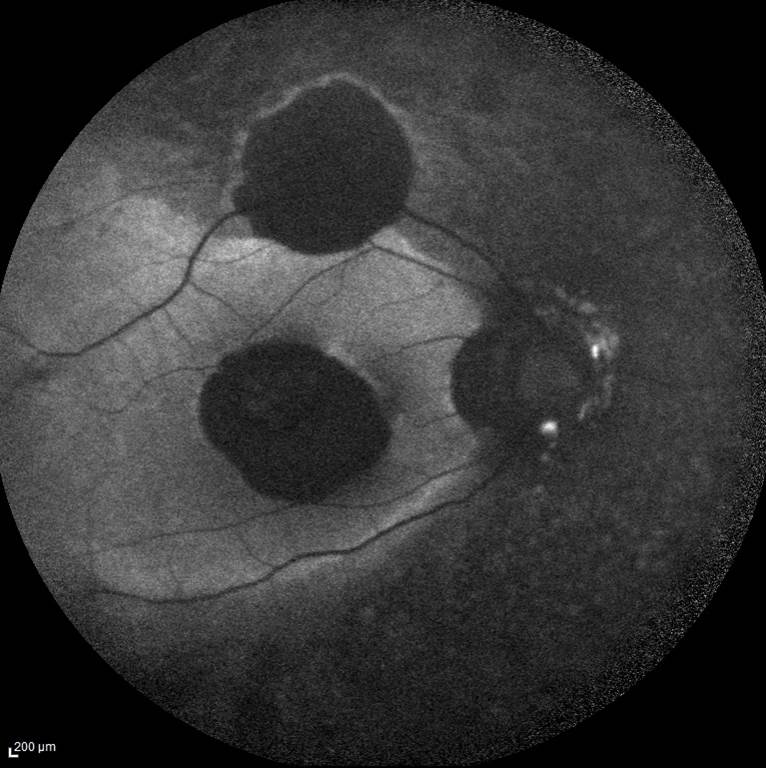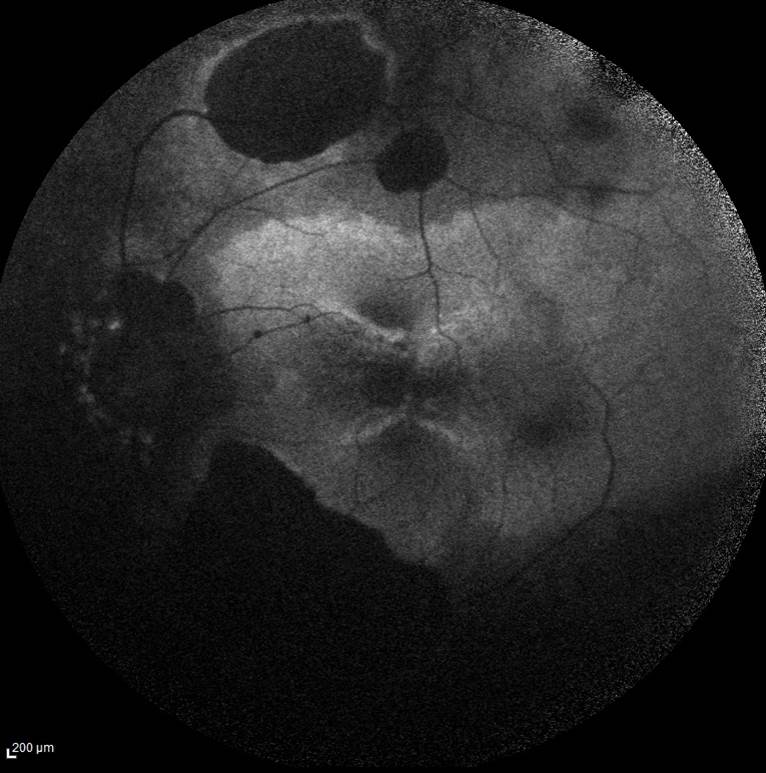 Optical Coherence Tomography
In optical coherence tomography, it was noted that the retina was extremely atrophic, there was damage at the level of the retinal pigment epithelium, and the choroid was extremely thin in the right eye. In the left eye, there was a damage at the level of the retinal pigment epithelium.


Differential Diagnosis
Retinitis Pigmentosa
Diagnosis
Bietti Crystalline Dystrophy
References
Okialda KA, Stover NB, Weleber RG, Kelly EJ. Bietti Crystalline Dystrophy. GeneReviews® [Internet]. Seattle (WA): University of Washington, Seattle; 1993-2015. 2012 Apr 12