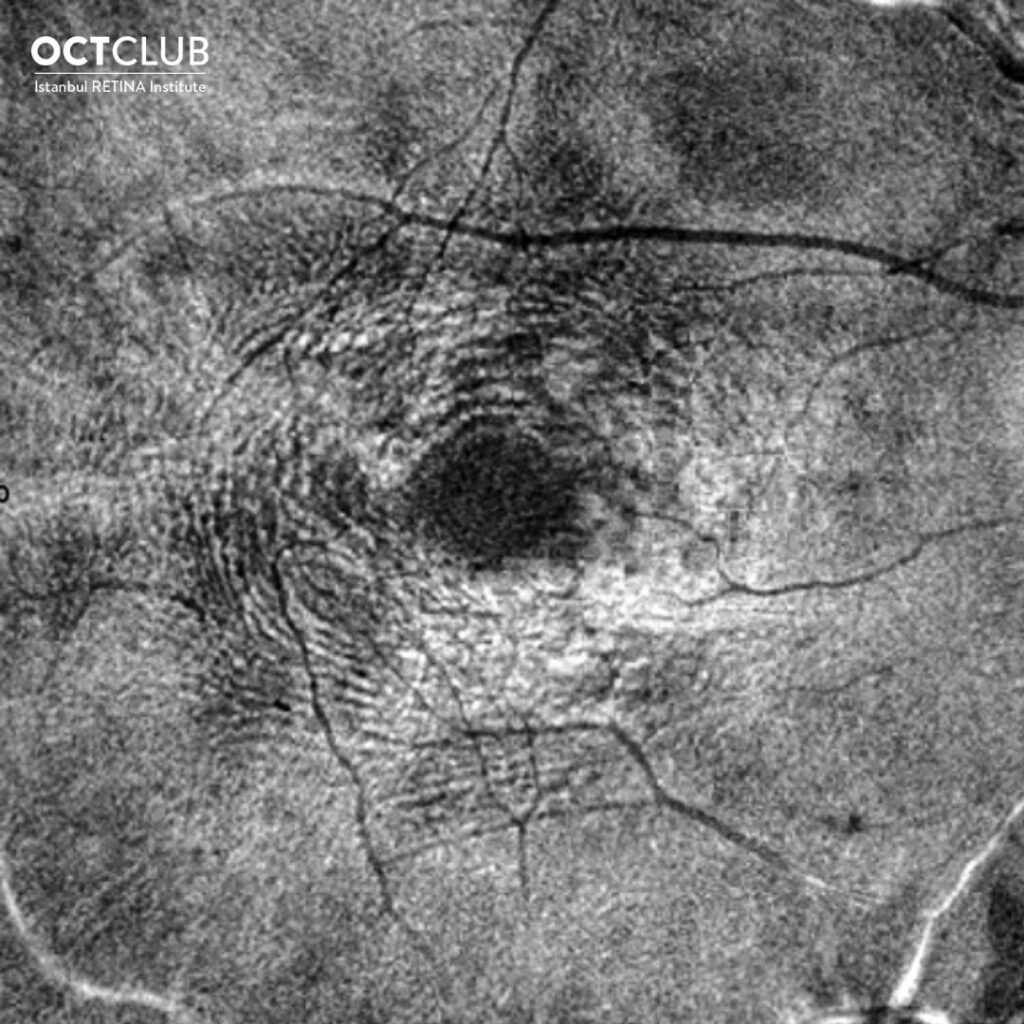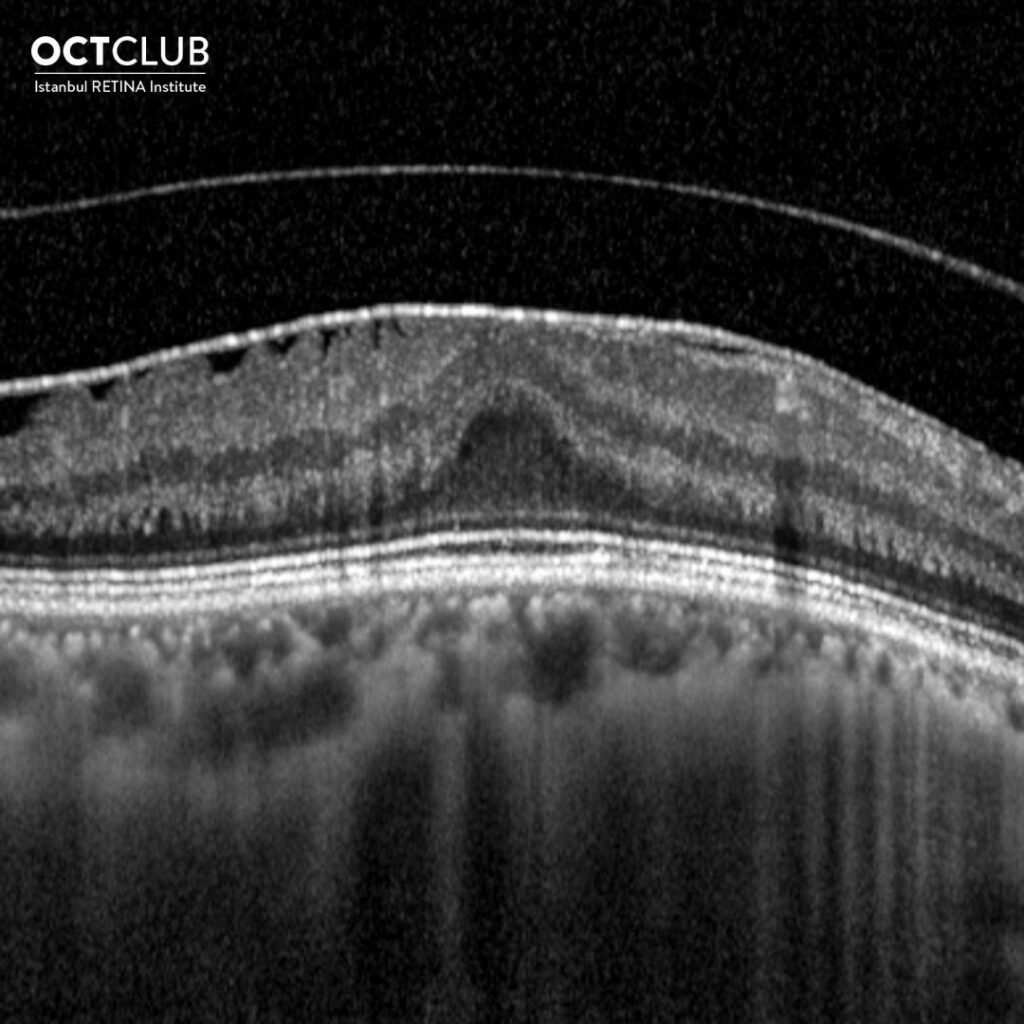 Thanks to everyone who showed interest in the section of question of the month and answered the question. In this month's question, description of the finding on the en face OCT image in the patient with epiretinal membrane was asked.
The answer to the question is '' The Fingerprint Sign of the Henle Fiber Layer''. The result of the lottery among those who answered the question correctly, the winner of this month's book prize is Tuğçe Horozoğlu Ceran. Congratulations to her.
In patients with tractional pathologies of the retina, fingerprint-like waves within the Henle fiber layer (HFL) using en face optical coherence tomography was described. This "fingerprint sign" may represent a biomechanical consequence of traction on the retina.
Griffin SM, et al. FINGERPRINT SIGN OF THE HENLE FIBER LAYER. Retina 2021;41(2):381-386
Tuğçe Horozoğlu Ceran, MD
Ulucanlar Eye Education and Research Hospital, Ankara
Dr. Tuğçe Horozoğlu Ceran is graduated from Hacettepe University Faculty of Medicine in 2017. She is currently continuing her residency in Ophthalmology at the Ulucanlar Eye Education and Research Hospital. She is interested in the retina and glaucoma. 'Treatment of neovascular age related macular degeneration during COVID-19 pandemic: The short term consequences of unintended lapses" is her main article.