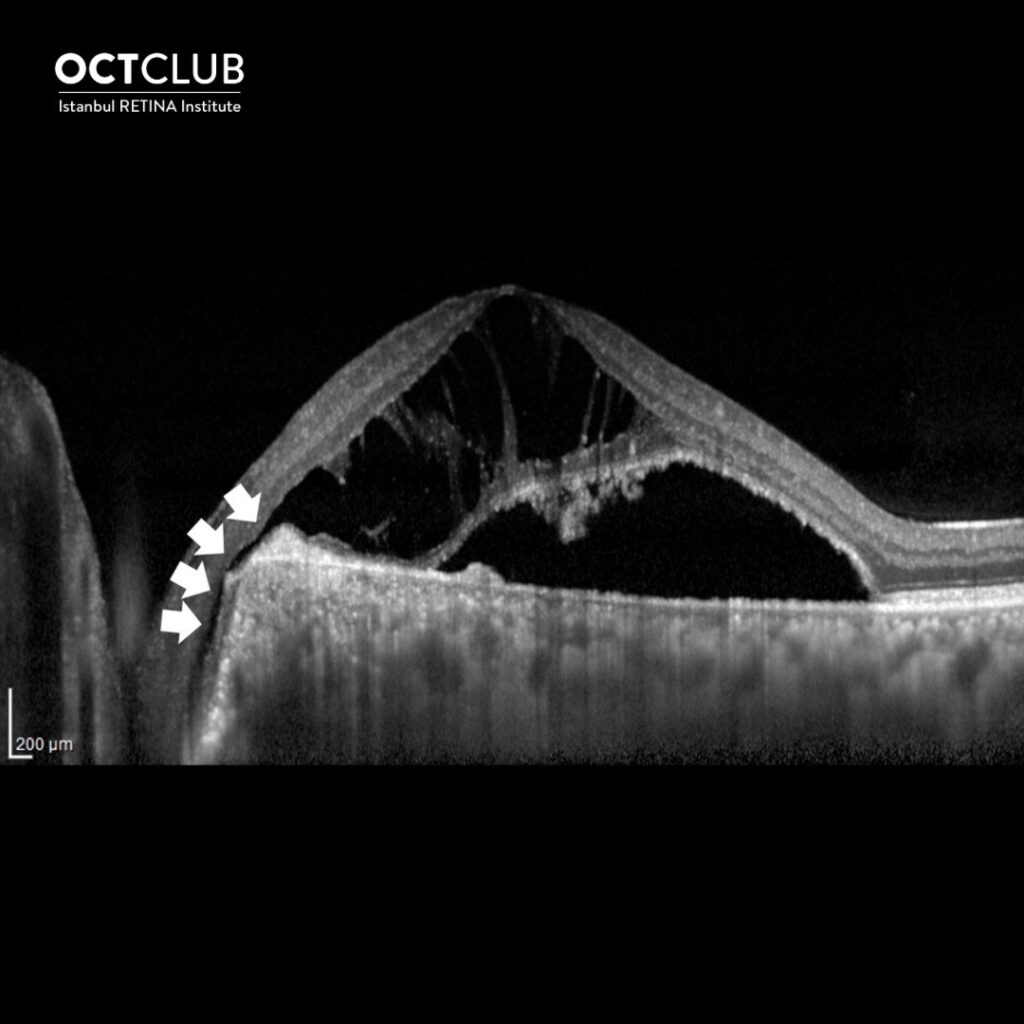 Thanks to everyone who showed interest in the section of question of the month and answered the question. In this month's question, tell the diagnosis and identify the OCT finding in this young male patient was desired.
The answer to the question is 'Optic Disk Pit Maculopathy'. The result of the lottery among those who answered the question correctly, the winner of this month's book prize is Reyhan Hazal Kaplan Koruk, MD. Congratulations to her.
Optic disk pit maculopathy is characterized by intraretinal and subretinal fluid at the macula, causing visual deterioration. The origin of the macular fluid and the mechanism of transition to the subretinal space in optic disk pit maculopathy pathophysiology are not yet fully understood.
In this case, spectral-domain optical coherence tomography image demonstrates combination of retinoschisis-like separation of the outer retinal layer, serous macular detachment and photoreceptor outer segment elongation. A communication between the perineural and intraretinal space is seen (White arrows).
Uzel MM and Karacorlu M. Optic disk pits and optic disk pit maculopathy: A review. Survey Ophthalmol, 2019.
https://pubmed.ncbi.nlm.nih.gov/30797884/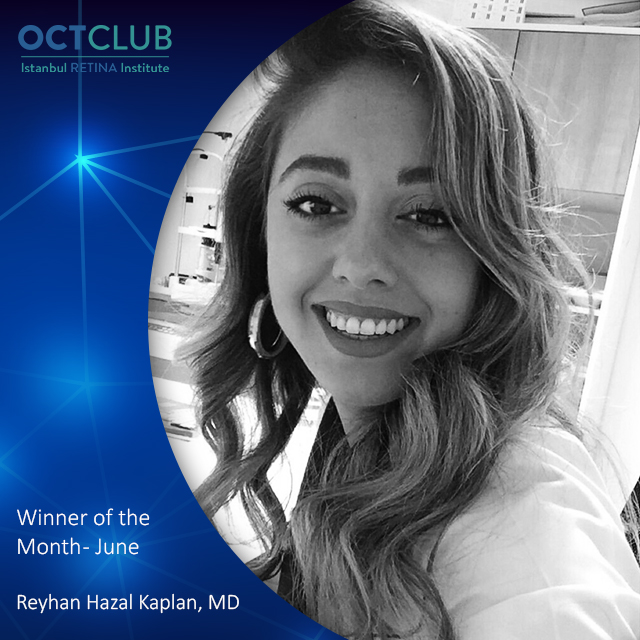 Reyhan Hazal Kaplan Koruk, MD
Istanbul Training and Research Hospital, Istanbul
Dr Reyhan Hazal Kaplan Koruk is graduated from Dokuz Eylül University Faculty of Medicine in 2017. She completed her residency at Ophthalmology at University of Medipol in 2023. She is working at Istanbul Training and Research Hospital, Istanbul.