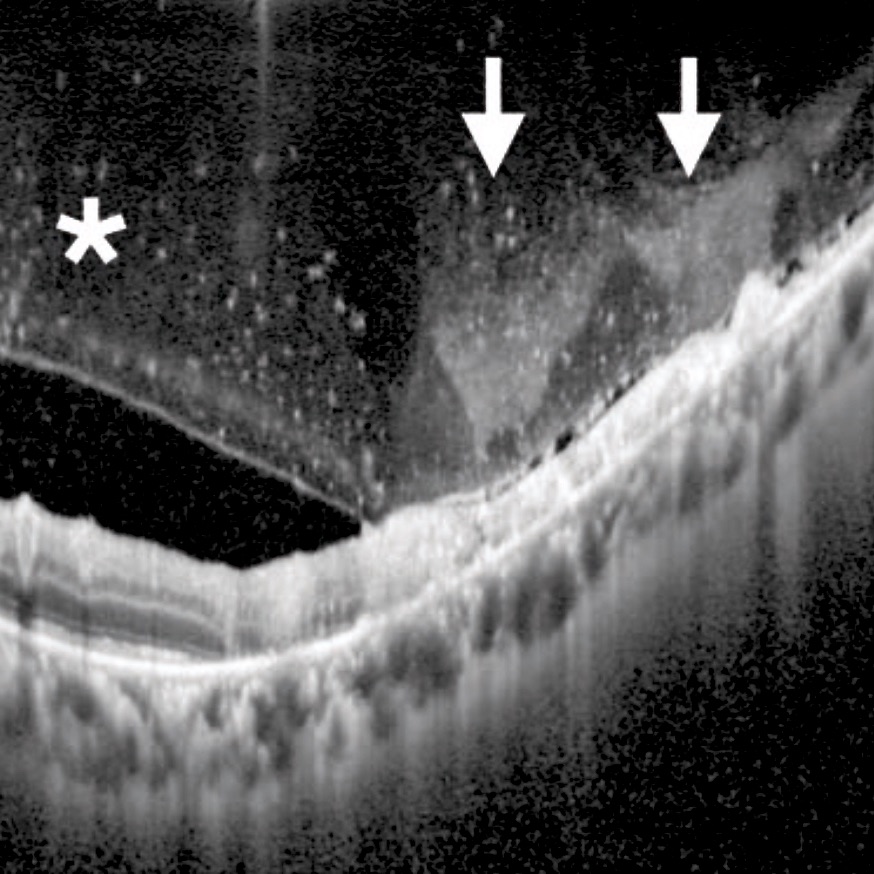 The OCT image of a patient who developed cytomegalovirus retinitis is shown. Could you describe the OCT findings indicated by asterisk and arrows of this patient?
Thanks to everyone who showed interest in the section of question of the month and answered the question. In this month's question, describe the OCT finding in a patient with cytomegalovirus retinitis was asked.
The answer to the question is '' Nebulous Pattern Vitritis and Volcanic Eruptions''. The result of the lottery among those who answered the question correctly, the winner of this month's book prize is Andrea Montresor, MD. Congratulations to him.
Some diseases tend to develop unique vitritis patterns for which the OCT findings have been characterized. Invernizzi et al reported that posterior segment OCT scans of CMV retinitis patients with vitritis showed a "nebulous pattern" composed of a dusty background of increased reflectivity studded with hyper-reflective dots. In some patients this pat- tern was accompanied by focal areas of increased reflectivity shaped as "volcanic eruptions" rising from the points of contact between the vitreous and the necrotizing retina.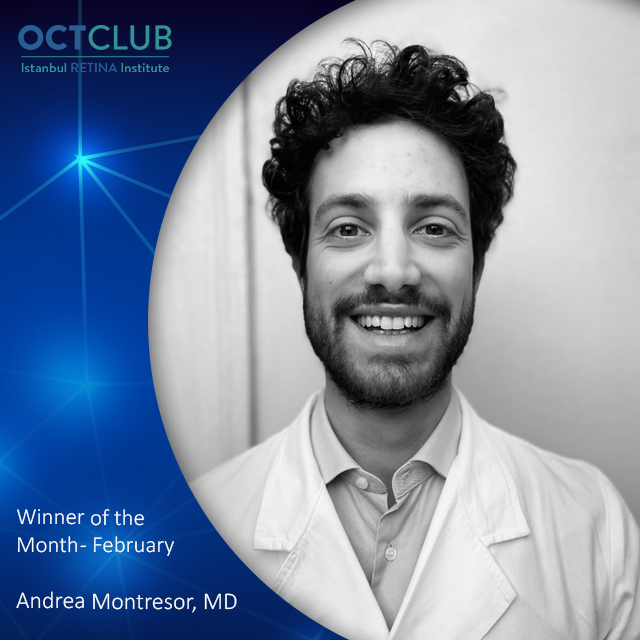 Andrea Montresor, MD
Verona University
Dr. Andrea Montresor is graduated from Verona University Faculty of Medicine in 2017. He is currently continuing his residency in Ophthalmology at the Verona University. "Extended Depth of Focus Versus Monofocal IOLs: Objective and Subjective Visual Outcomes" is his main article.