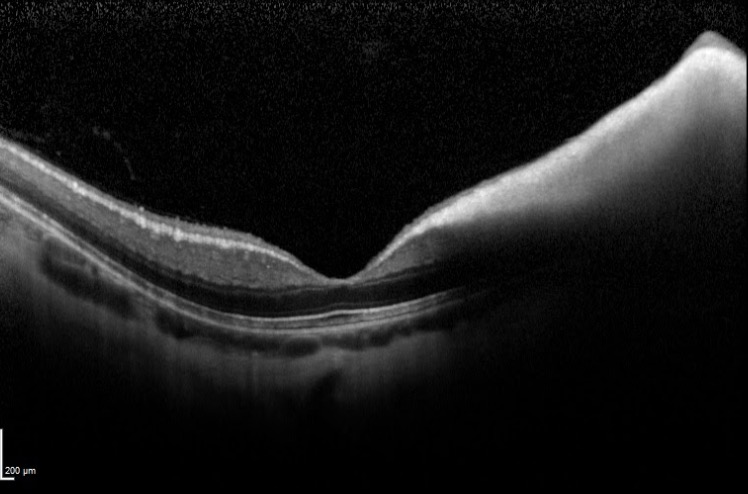 A 56-year-old male patient presented to our clinic with the complaint of low vision in the right eye since childhood. Visual acuity is 2/10 in the right eye and 10/10 in the left eye. OCT image of the right eye is shown below. Coul you diagnose the pathology of the patient's right eye?
The answer to the question is ''Myelinated Nerve Fibers''. As a result of the lottery drawn among those who answered the question correctly, Mr. Mehmet Altun won this month's book prize. Congratulations to him.
Myelinated retinal nerve fiber occur when the myelination process extends past the lamina cribrosa and is visible on fundus examination. Most patients with myelinated retinal nerve fiber are asymptomatic; however, some patients have associated ocular findings including axial myopia, amblyopia, and strabismus. On optical coherence tomography, myelinated retinal nerve fiber appears as a thickened and hyperreflective retinal nerve fiber layer with optical shadowing.