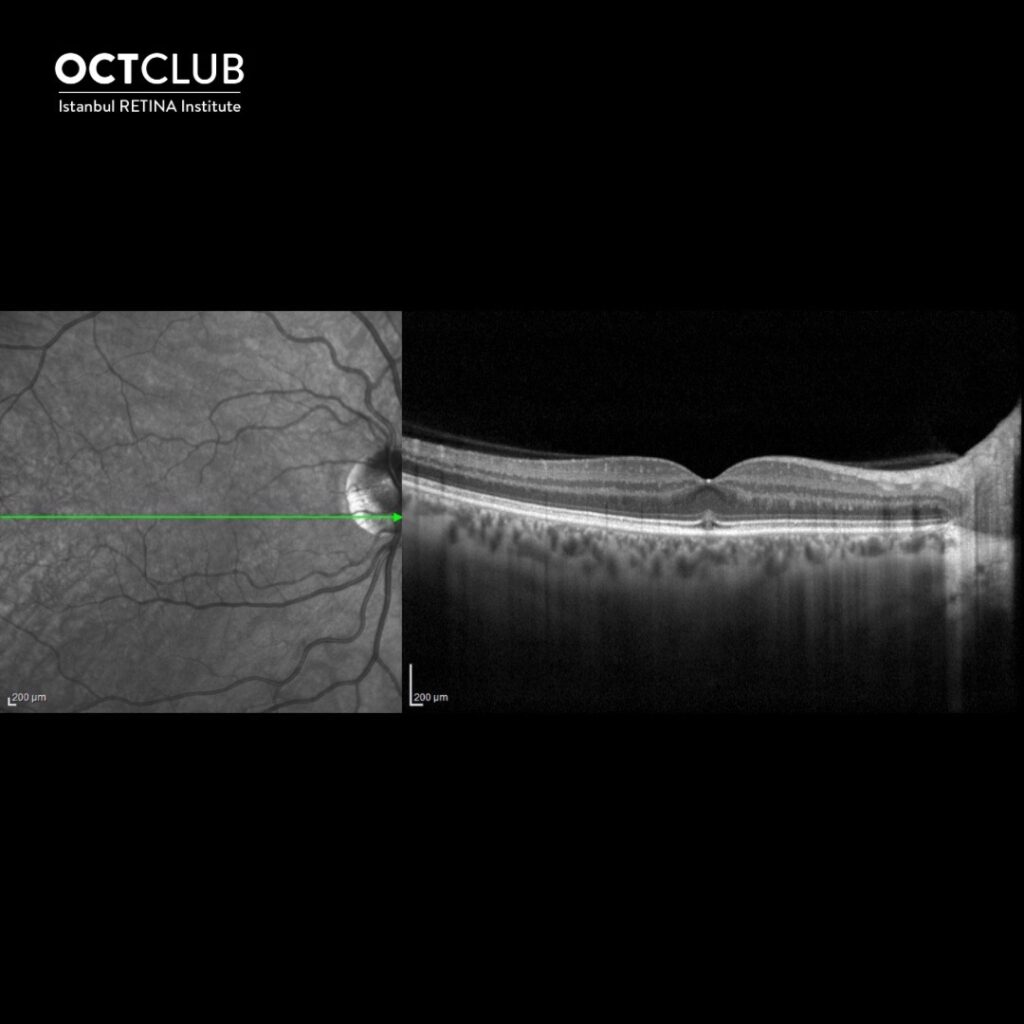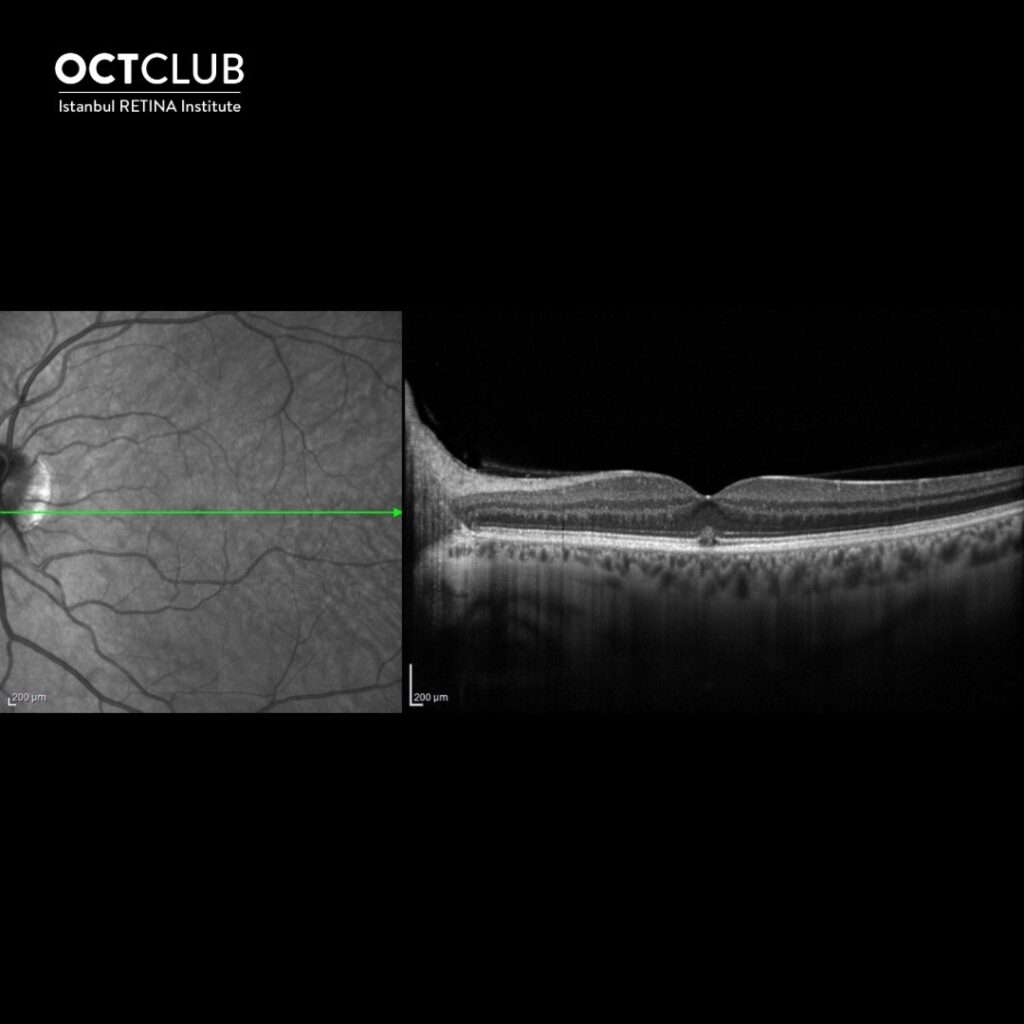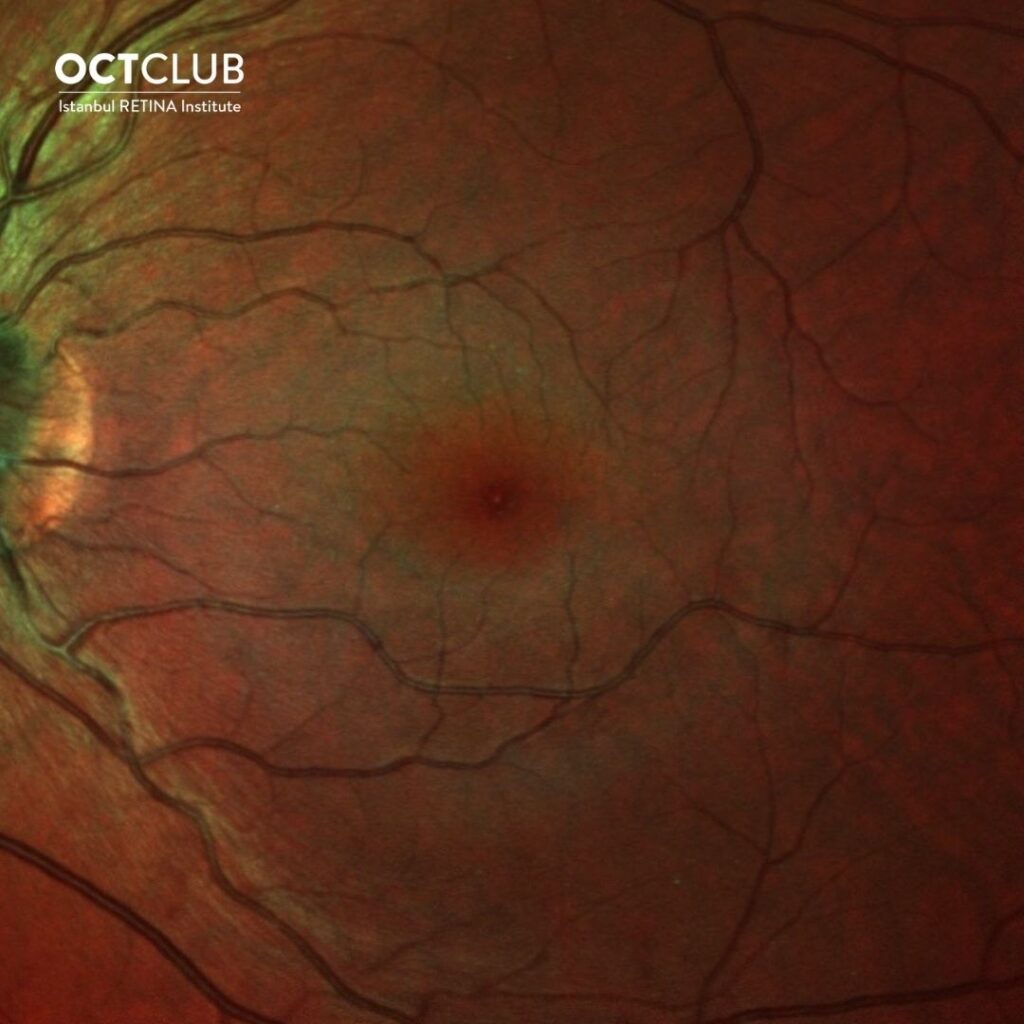 Thanks to everyone who showed interest in the section of question of the month and answered the question. In this month's question, tell the diagnosis by looking OCT and multicolor images was desired.
The answer to the question is 'Poppers Maculopathy'. The result of the lottery among those who answered the question correctly, the winner of this month's book prize is Miguel Nicolas Cruz Pimentel, MD. Congratulations to him.
"Poppers" is a term for a group of alkyl nitrites that are used as recreational drugs. Their inhalative intoxication leads to muscle relaxation, analgesia, and euphoria. Maculopathy is a rare but serious side-effect. OCT shows pathognomonic alterations of the outer foveal retina. Complete recovery of visual function and macular morphology is rare, even after cessation of drug abuse. Oral lutein therapy may have a beneficial effect.
Pahlitzsch M, Mai C, Joussen AM, Bergholz R. Poppers Maculopathy: Complete Restitution of Macular Changes in OCT after Drug Abstinence. Semin Ophthalmol 2016;31:479-84
https://pubmed.ncbi.nlm.nih.gov/25398125/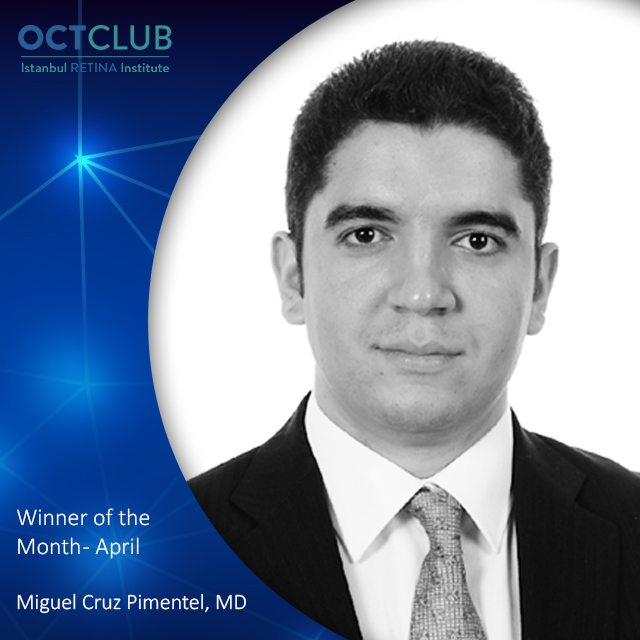 Miguel Nicolas Cruz Pimentel, MD
Toronto University, Canada
Dr Miguel Nicolas Cruz Pimentel is graduated from Pontifical "Madre y Maestra" Catholic University in 2010. He completed his residency at Ophthalmology Instituto Tecnologico de Santo Domingo, Dr. Elias Santana Hospital Ophthalmology Service in 2017. He is continuing clinical fellow of vitreoretinal surgery at the Toronto University.