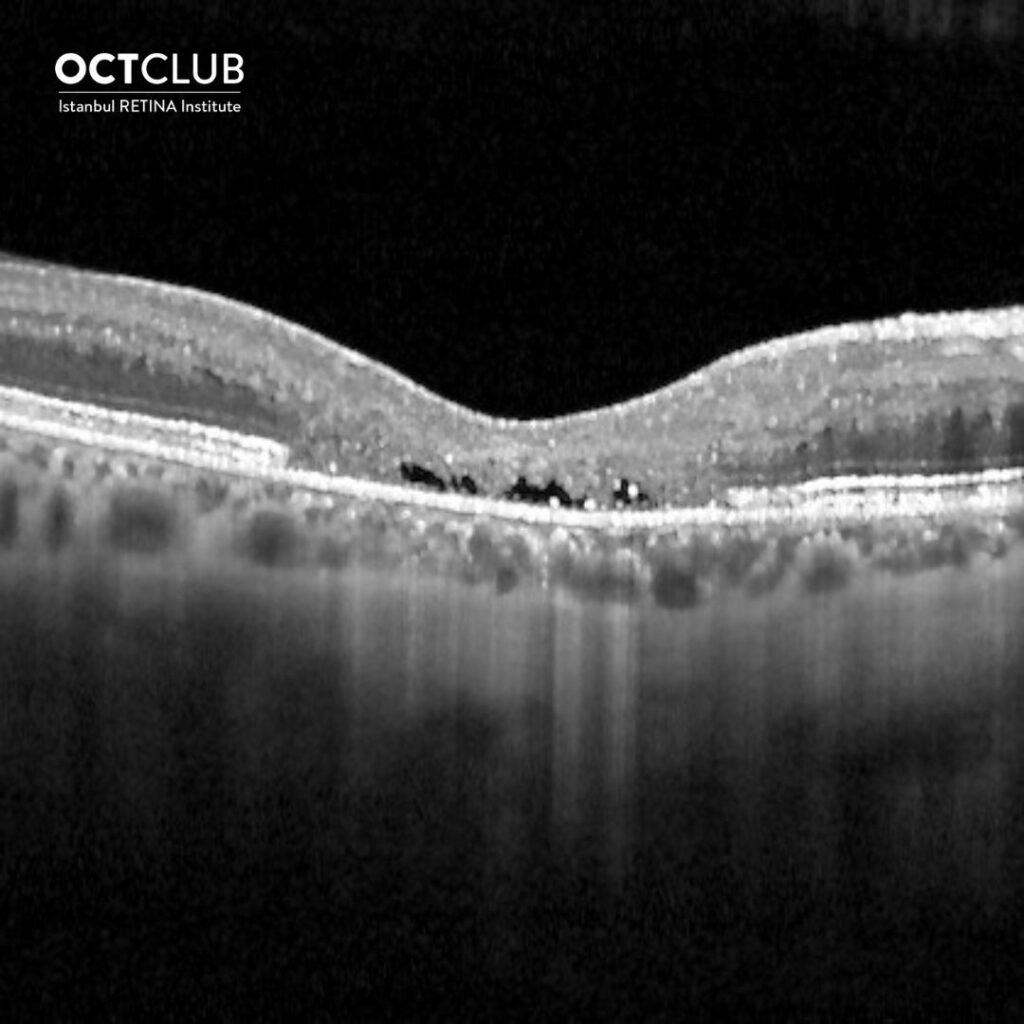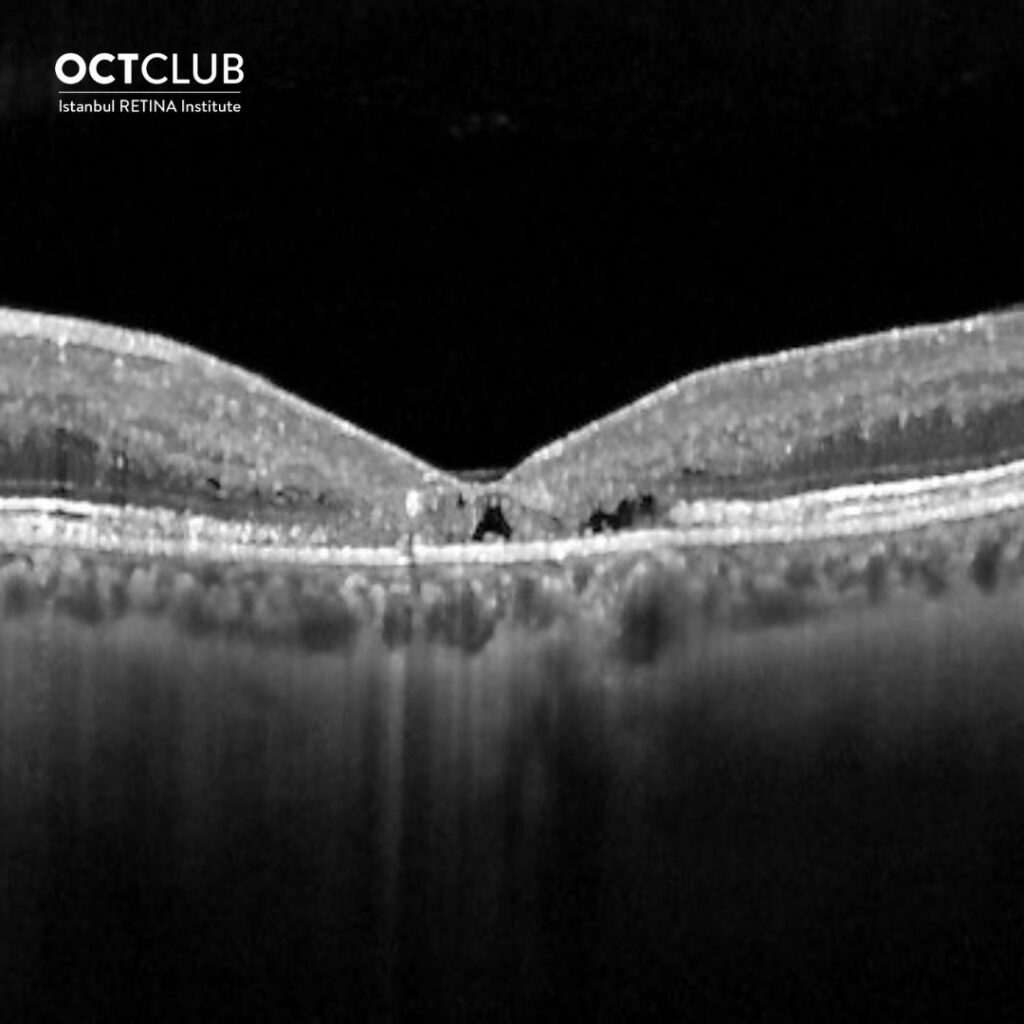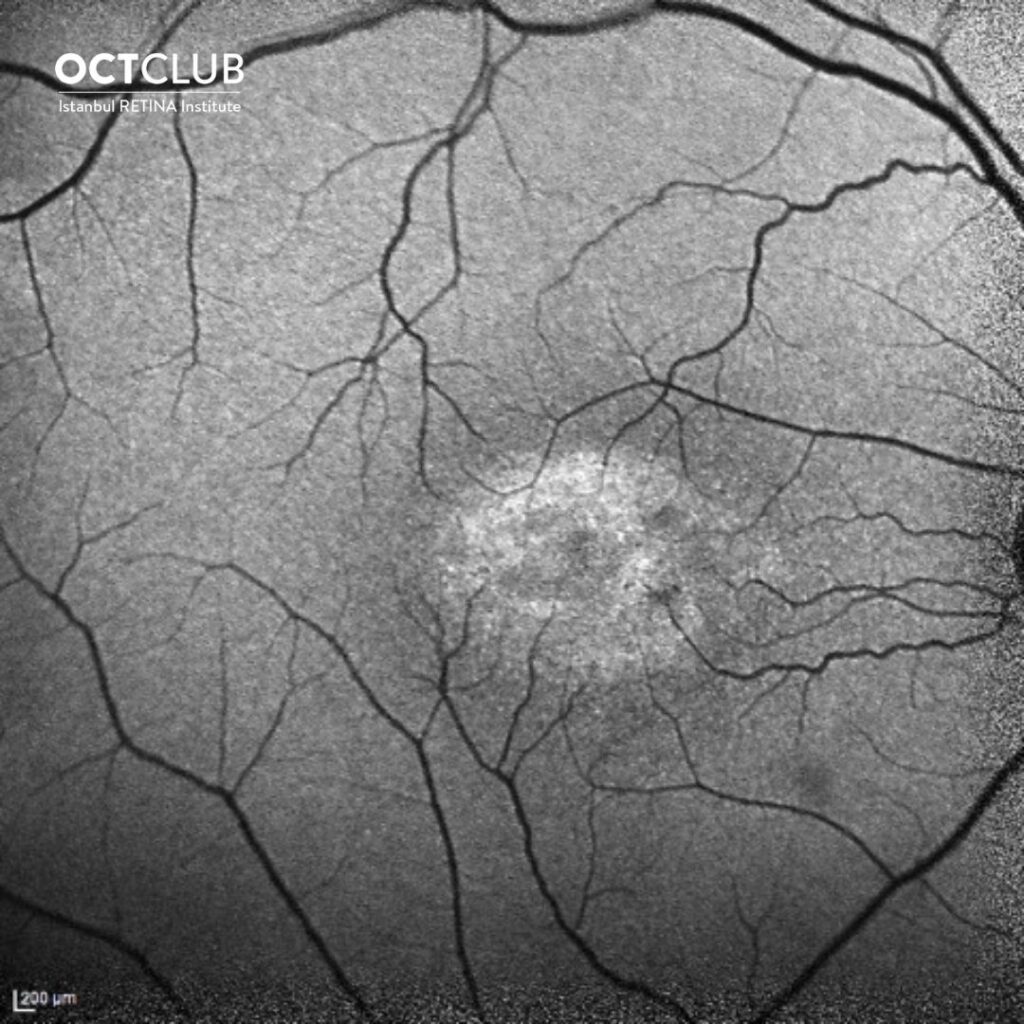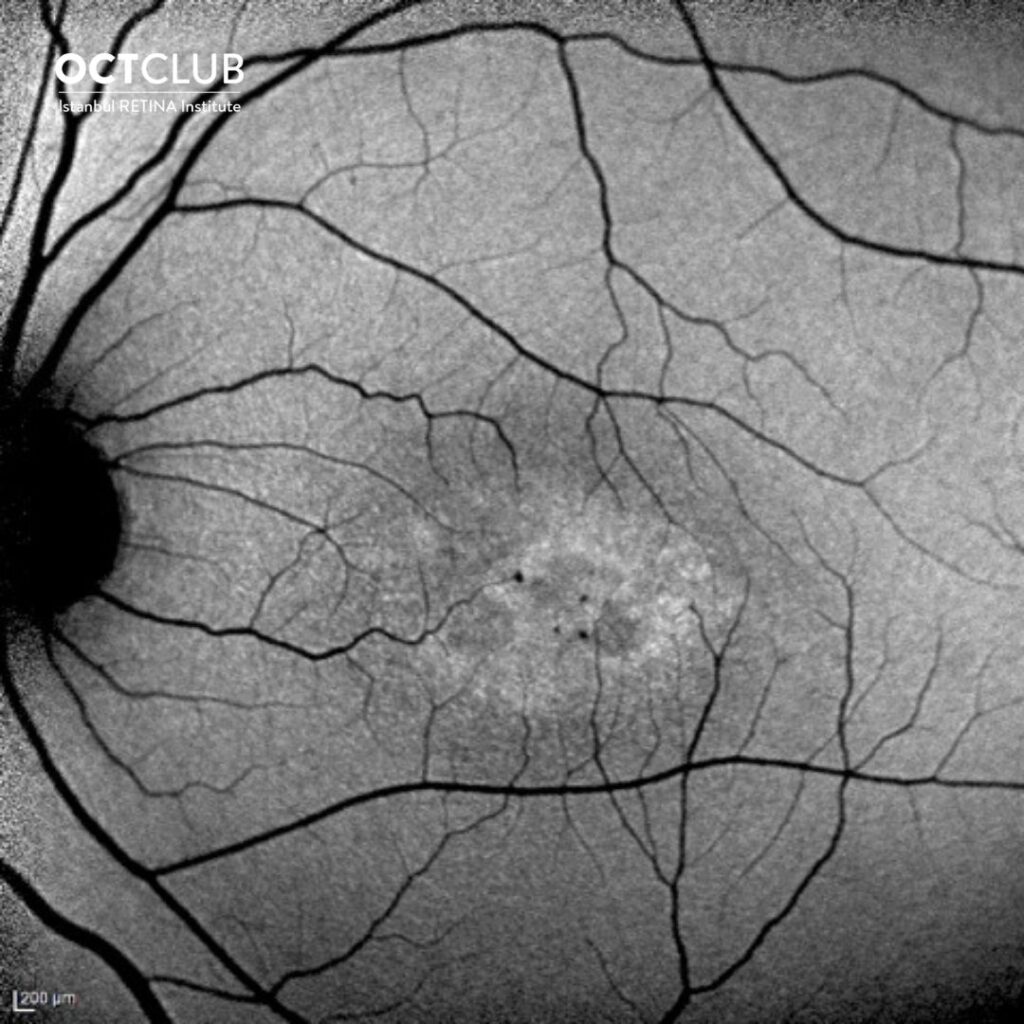 Looking at the optical coherence tomography images and fundus autofluorescence images, could you tell the diagnosis in this 39-year-old male patient?
Thanks to everyone who showed interest in the section of question of the month and answered the question. In this month's question, tell the diagnosis by looking at the OCT and FOF images was asked.
The answer to the question is '' Macular Telangiectasia Type 2 ''. The result of the lottery among those who answered the question correctly, the winner of this month's book prize is Arzu Seyhan Karatepe,MD. Congratulations to her.
Macular telangiectasia Type 2 (MacTel 2) is a bilateral disease characterized by neurodegenerative and vascular changes around the fovea. Degeneration of Müller cells is believed to be the underlying cause. In eyes with MacTel 2, the ellipsoid zone disruption initially occurs in temporal the parafoveal area and progresses in time. The acircularity index has strong negative correlation with EZ-RPE thickness and EZ-RPE volume.
M Giray Ersoz , Mumin Hocaoglu, Isil Sayman Muslubas, Serra Arf, Murat Karacorlu. MACULAR TELANGIECTASIA TYPE 2: Acircularity Index and Quantitative Assessment of Foveal Avascular Zone Using Optical Coherence Tomography Angiography. RETINA 2020
https://pubmed.ncbi.nlm.nih.gov/30893277/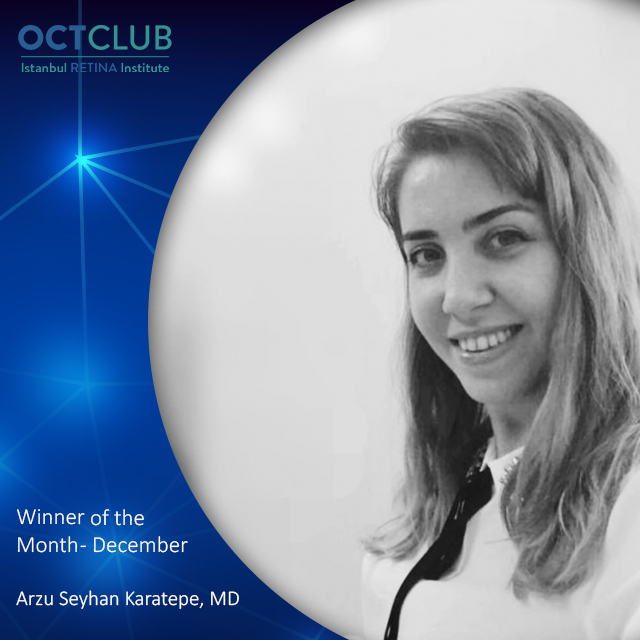 Arzu Seyhan Karatepe, MD, FEBO
Sahlgrenska University Hospital, Sweden
Dr. Arzu Seyhan Karatepe is graduated from Ankara University Faculty of Medicine
in 2010. She completed her residency in 2012 at the Ege University Faculty of Medicine. She is currently continuing her fellowship in Pediatric Cataract and Glaucoma at the Sweden Sahlgrenska University Hospital.