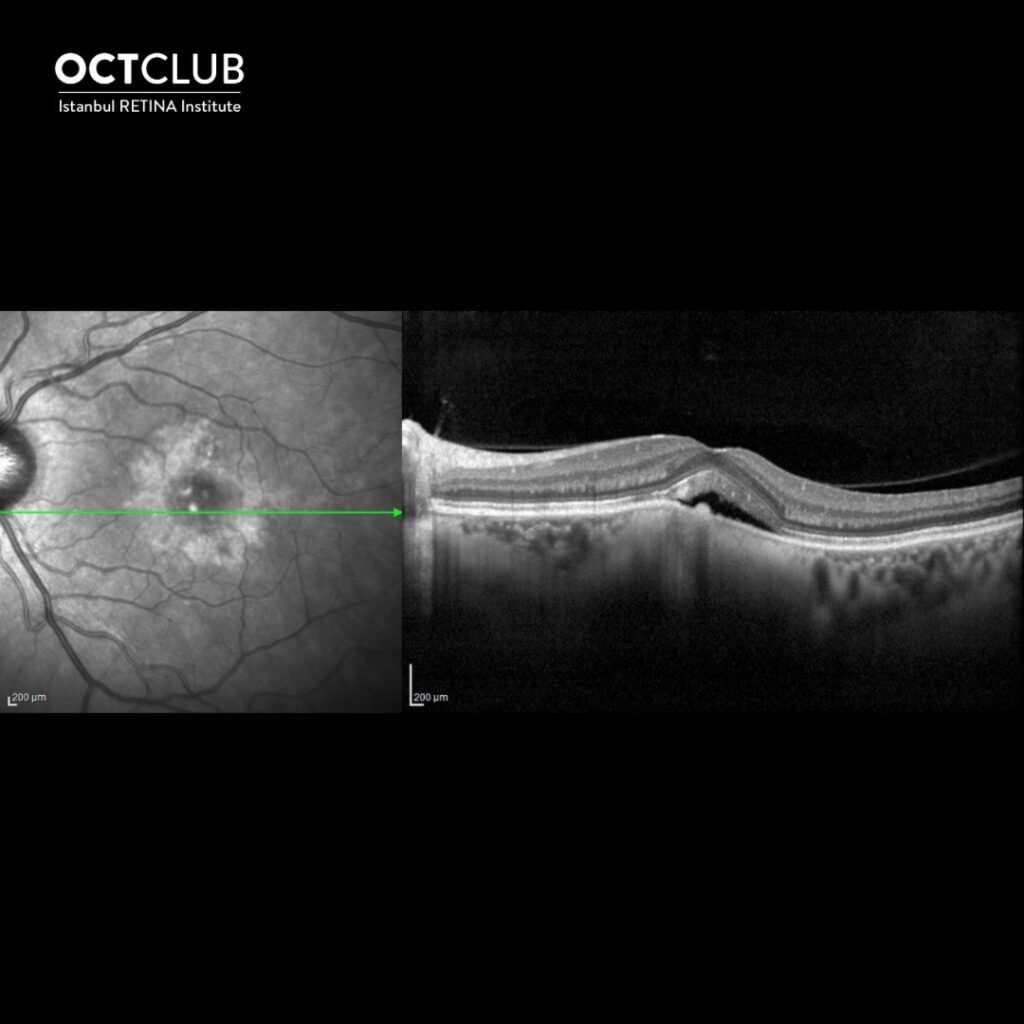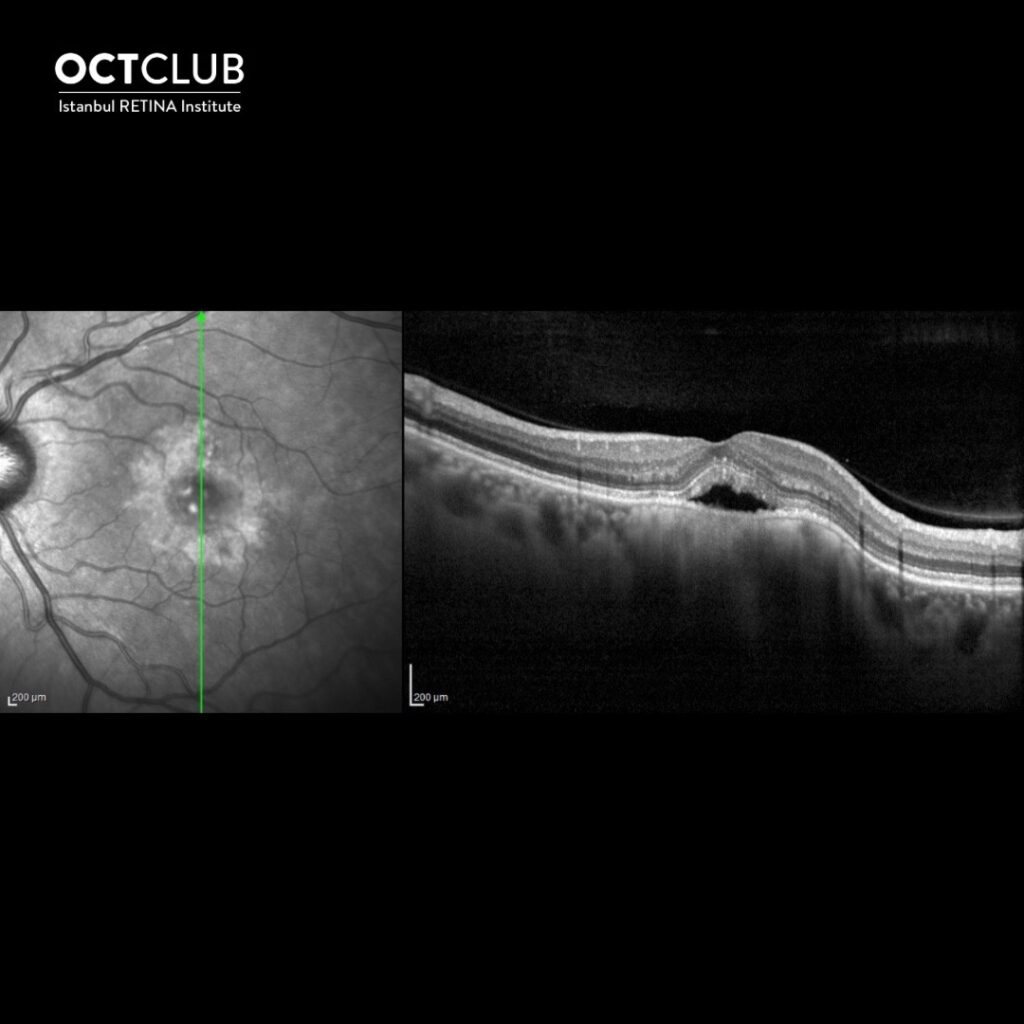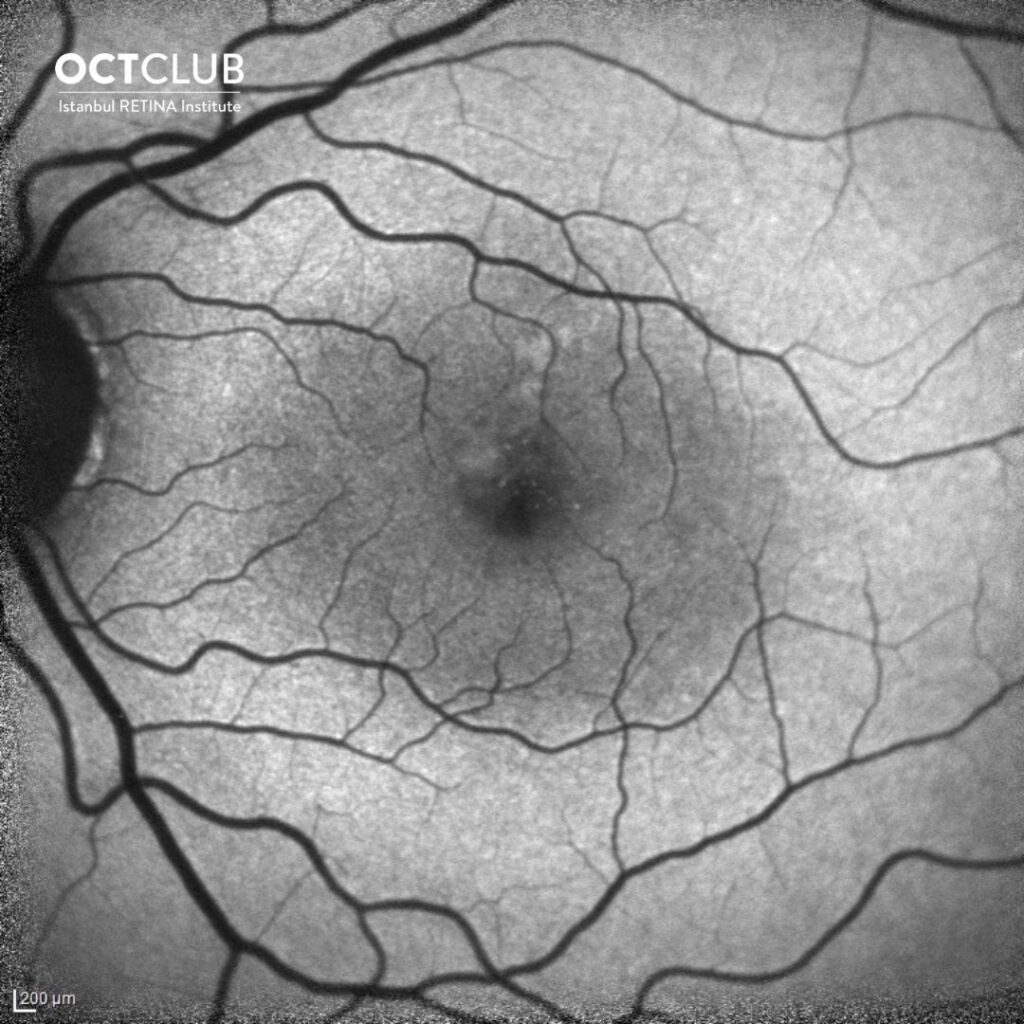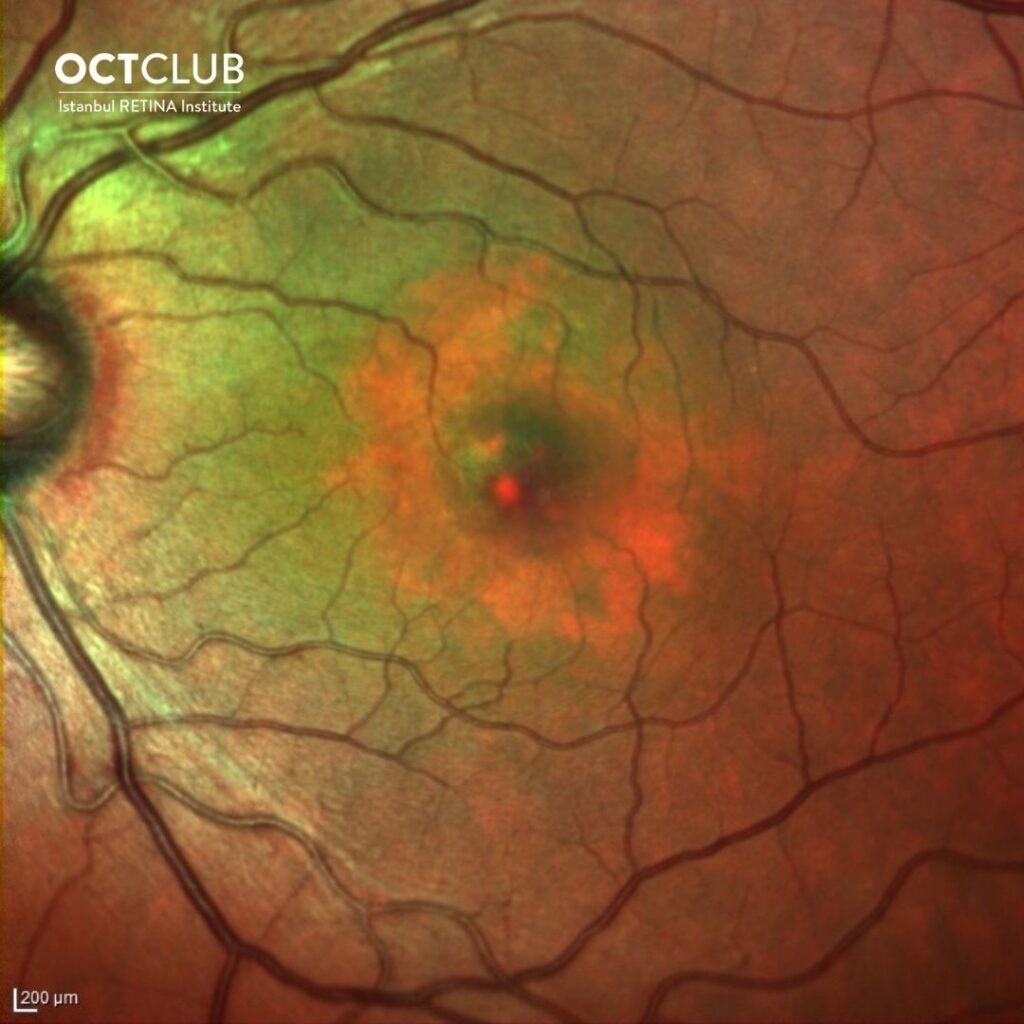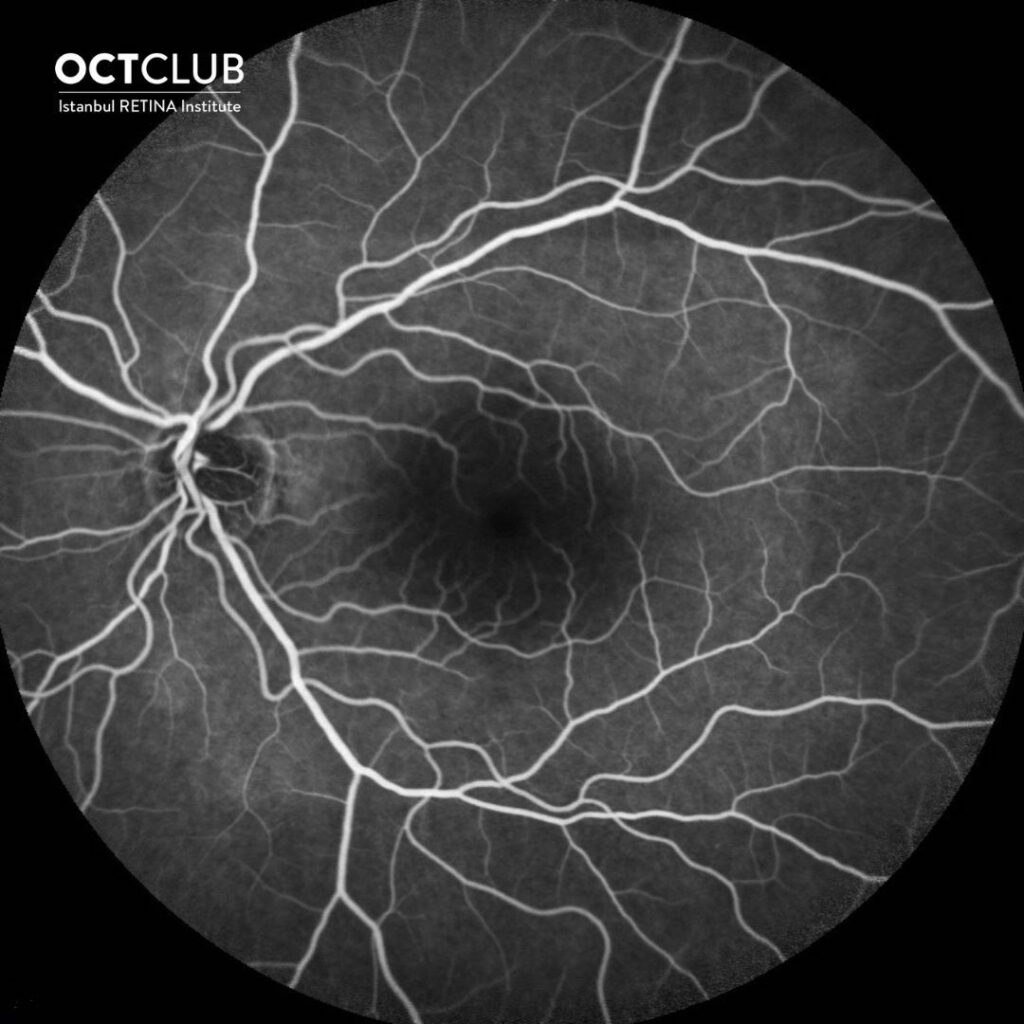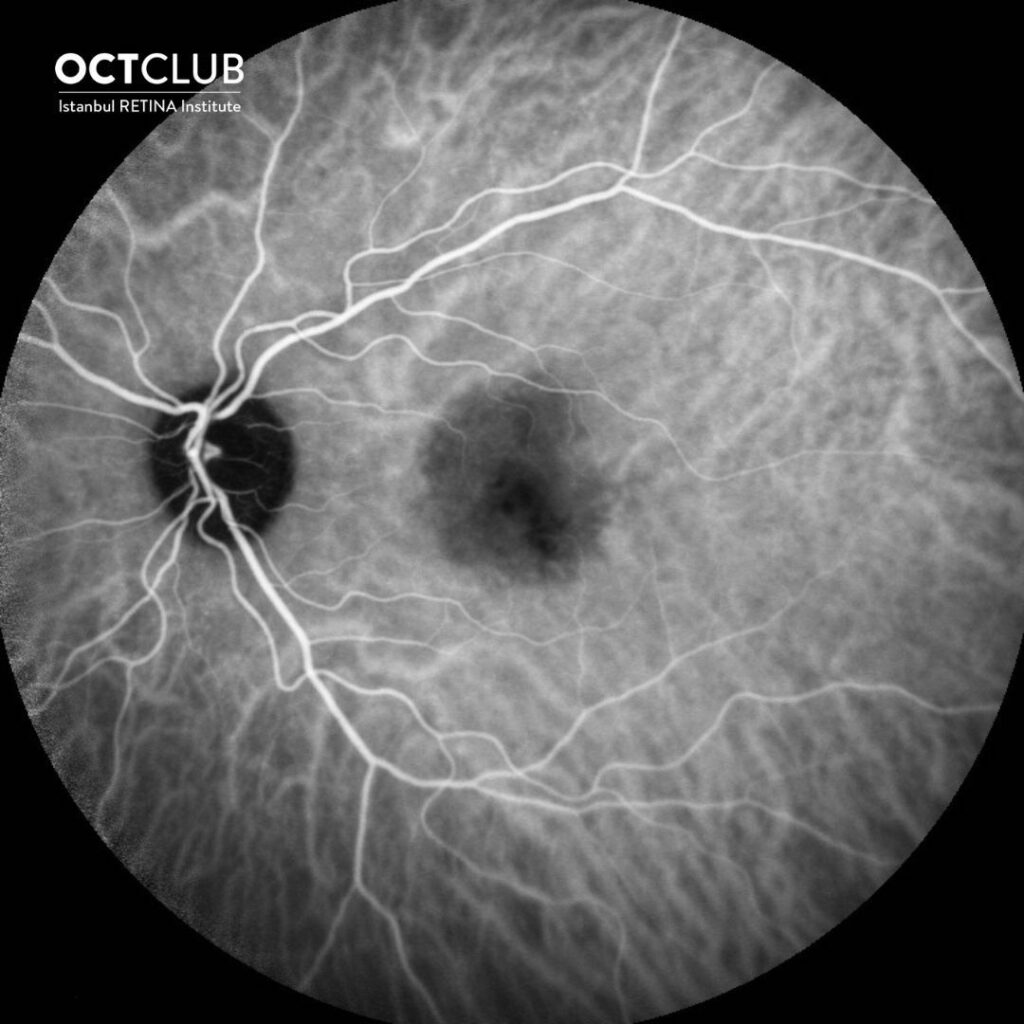 Thanks to everyone who showed interest in the section of question of the month and answered the question. In this month's question, tell the diagnosis by looking multimodal images in 50-year-old female was desired.
The answer to the question is 'Subretinal Fluid Associated with Choroidal Nevus. The result of the lottery among those who answered the question correctly, the winner of this month's book prize is Pelin Kıyat Özalp, MD. Congratulations to her.
Choroidal nevus is a benign melanocytic lesion of the eye. Choroidal nevus can produce symptoms of visual loss or floaters related to subfoveal location, overlying retinal edema or photoreceptor loss, choroidal neovascularization  (CNV), and related subretinal fluid. On OCT, the choroidal findings in nevi are limited to the anterior surface and include hyporeflectivity in 62%, isoreflectivity in 29%, and hyperreflectivity in 9%. Anterior choroidal reflectivity is affected by overlying retinal pigment epithelium alterations and the amount of pigmentation.
 Say EA, Shah SU, Ferenczy S, Shields CL. Optical coherence tomography of retinal and choroidal tumors. J Ophthalmol. 2012;2012:385058
 https://pubmed.ncbi.nlm.nih.gov/23008756/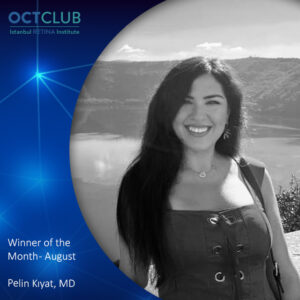 Pelin Kıyat Özalp, MD
Izmir Democracy University, Turkey
Dr. Pelin Kıyat Özalp is completed her residency in Ophthalmology at the Ege University in 2018. After completing her residency in ophthalmology, she started to work at Izmir Democracy University.