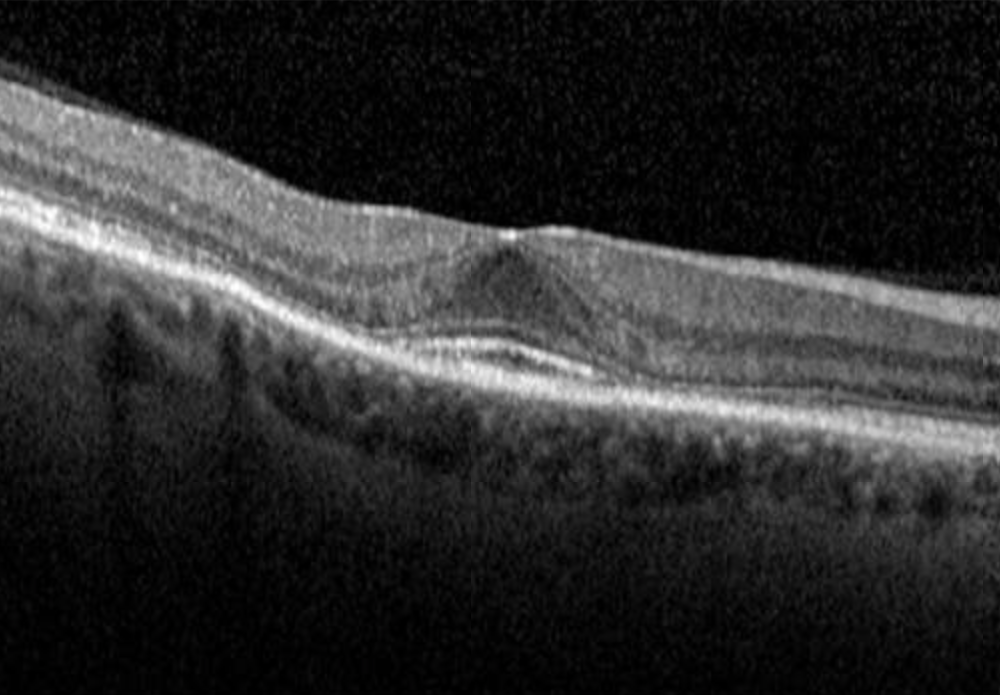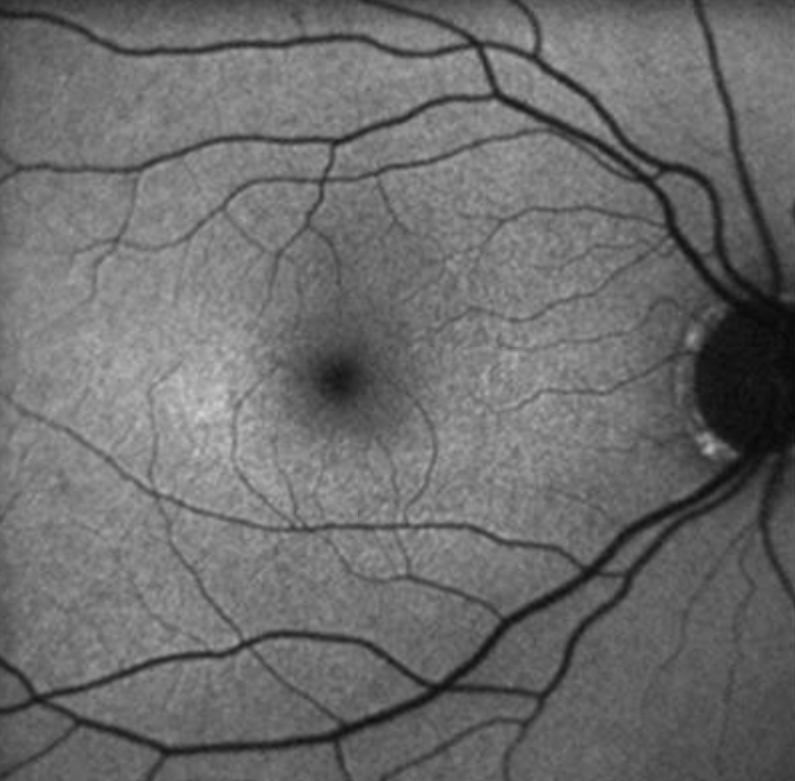 Question:
A 50-year-old female patient with 20/20 vision, who has been using 400 mg of hydroxychloroquine per day for 8 years due to Sjögren's syndrome. Looking at the OCT and fundus autofluorescence images, could you determine the diagnosis and finding on the OCT image?
Answer:
The answer to the question is '' Hydroxychloroquine Retinopathy/Flying Saucer Sign''. As a result of the lottery drawn among those who answered the question correctly, Mr. Muzaffer Ozturk won this month's book prize. Congratulations to him.
" Flying Saucer Sign" is a definition given to the ovoid appearance of the fovea caused by the thinning of the outer retinal layers with the loss of photoreceptors and ellipsoid zone in the perifoveal area by protecting the outer retina structures in the foveal area.
Ascaso FJ, Rodríguez NA, San Miguel R, Huerva V. The "flying saucer" sign on spectral domain optical coherence tomography in chloroquine retinopathy. Arthritis Rheum. 2013;65(9):2322.
---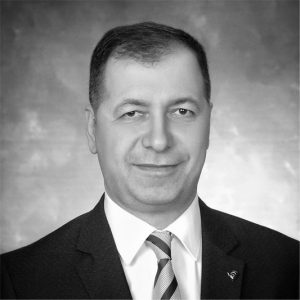 Muzaffer OZTURK, MD
Ataköy Dünyagöz Hospital
Dr. Muzaffer Ozturk is graduated from Hacettepe University Faculty of Medicine in 1995. He completed his residency in Ophthalmology in 2000 at the Istanbul Okmeydanı Training and Research Hospital. He is currently practicing and continuing his clinical research at the Istanbul Ataköy Dünyagöz Hospital. He is specialized in the vitreo-retinal diseases, cataractü and glaucoma. He has 2 international and 4 national publications. Evaluation of Macular
Thickness by Optical Coherence Tomography After Phacoemulsification Surgery' and 'Evaluation of Anterior Segment Parameters Using Pentacam in Silicone Oil Injected Patients After Pars Plana Vitrectomy' are his main articles.