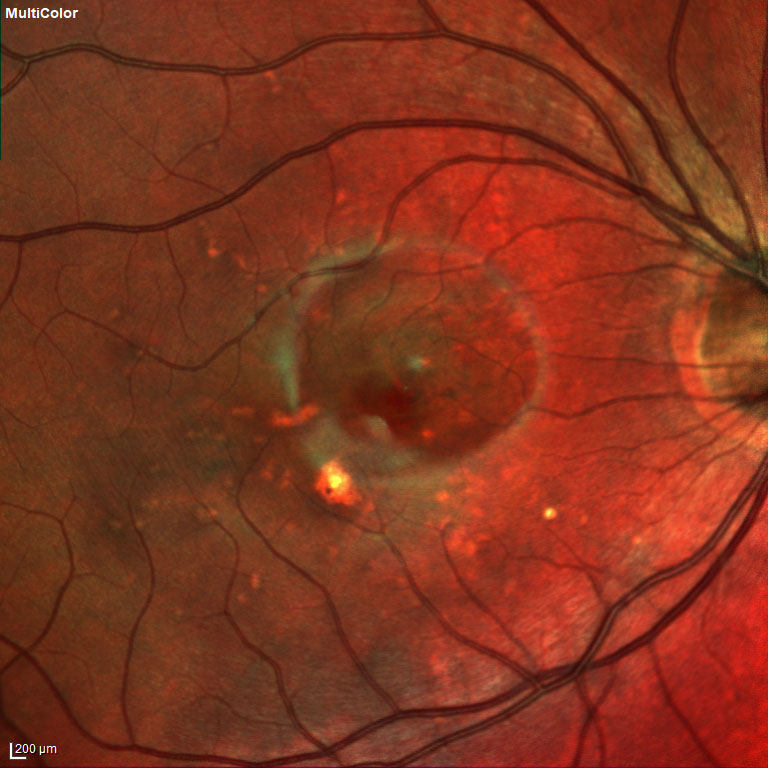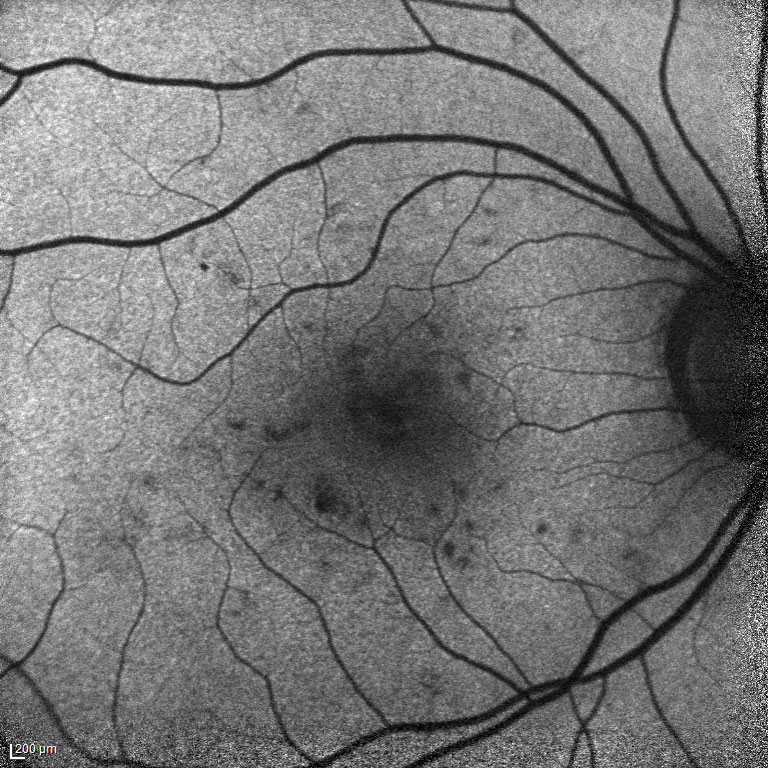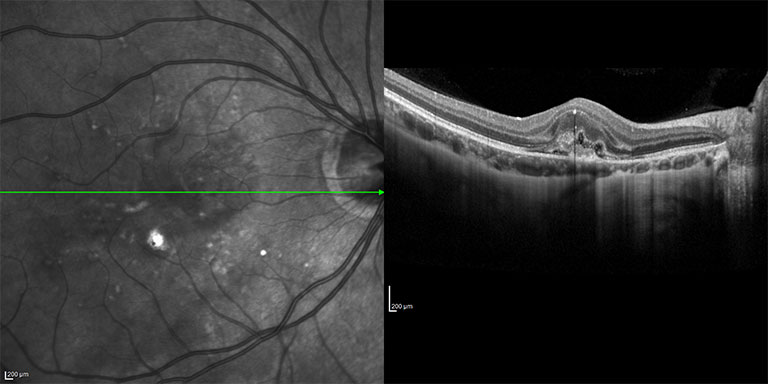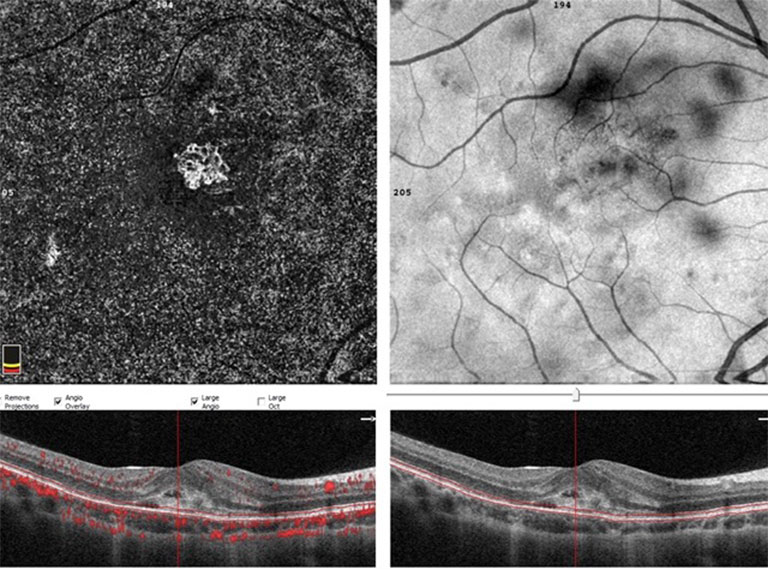 A 17-year-old myopic female patient, presented to our clinic with the complaint of metamorphopsia in her right eye for 10 days. Visual acuity was 6/10 in the right eye and 10/10 in the left eye. Intraocular pressures were 16 mmHg in the right eye and 17 mmHg in the left eye. The multicolor image, fundus autofluorescence image, OCT and OCTA image of the right eye are shown below. What is the diagnosis in the patient's right eye?
The answer to the question is "Choroidal neovascularization associated with punctate inner choroidopathy''. As a result of the lottery drawn among those who answered the question correctly, Mr. Mestan Ertop won this month's book prize. Congratulations to him.
Punktate internal choroidopathy (PIC) is an inflammatory disease affecting the choroid and retina, which can often lead to vision loss in young and myopic women. No treatment is not recommended unless secondary neovascularization develops.